Okay so my report from yesterday--an hour or so of my audio book,
Jane and Austen
. I should have added my listening to the Book of Mormon to my goals specifically too, but I got my listening in on that. It is so nice to be able to listen to that while I start my day and get ready for school. Unfortunately did not get to Princess Bride, fell asleep pretty quick after I hit the pillow. I'm home earlier tonight so we will see.
Today I'd like to see if I can do the scavenger hunt on
The Book Monsters'
site. Unfortunately I do not have an Instagram account, though I have thought about it--no time to set it all up tonight however. So...we do it here :)
Looking for:
1. A Book that begins with "B" (for Bout of Books!)

2. A book you're planning to read/currently reading for Bout of Books

3. Blue Book(s)

4. Books from your favorite genre!

5. A book on your TBR shelf, or your full TBR shelves
Though it starts with "the"...we are reading this very first for English this year.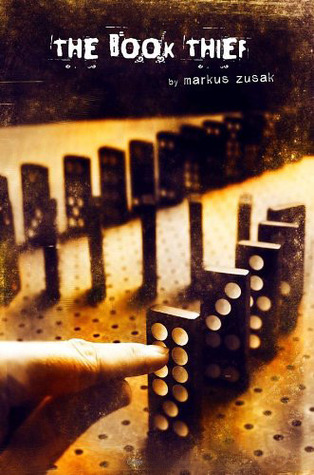 The Book Thief Pic courtesy of Goodreads
I am currently reading....
The Princess Bride Pic courtesy of Goodreads
This is my favorite book and it has blue in the title...
The Blue Castle Pic courtesy of Goodreads
My favorite genre is hard...I like just about anything fiction wise though someone might say I read waay more YA than anything else. My favorite from this summer was...
Wonder Pic courtesy of Goodreads
What would I like to read soon....
The Golden Specific (Sequel to Glass Sentence)
Pic courtesy of Goodreads
That was actually a lot of fun! Thanks gals :) See you all tomorrow for another update.