So I have a whole board on Pinterest just on organization. One thing that I have always wanted to do is create a binder of organizational stuff, like my own planner, a handy place for my important documents etc. As I peruse Pinterest to see what there is to see, I sure found a lot of planning tools. This made all of my thinking more of a reality. With everything in my life being soo busy, I felt like I needed to get these ideas off of the computer and into my new fancy binder.
This binder is an all purpose binder to organize my life and is a work in progress. At the moment, it includes these three sections: Cleaning To-Dos, Food Storage Inventory, and General Planning. Since all of these are from Pinterest, I am again enrolling in
Trish's
challenge.
Pin #3--Monthly To-Do Deep Cleaning List
Original Pin
Original Link
I loved this idea, especially since we rent. One of the things that I hate about moving is having to clean the place before we leave. By the time I get to it, I am soo tired! And I know that some people will say, just leave it--but the last thing I need is the landlord to keep our security deposit. Never mind the fact that I judge the previous tenants when I move into a mess!
Pin #4--Weekly Cleaning Check-list
Original Pin
Original Link
I liked this one because of the blank spaces that it leaves to customize it. And I feel like if I don't get something done on Monday, no big deal I can do it on Tuesday or Saturday. It is a very doable list that I can customize!
Pin #5--My Own Planner
Original Pin
Original Link
I love this site!! Peaceful mom is where I stole so much to create my own planner. I am VERY picky about my planner. I have one that I use for work, but I needed some different options for home and I didn't want to spend a lot as I tried it out. She gave me a great blank monthly calendar that isn't boring and colorless and an easy way to keep track of my time!
Pin #6--Chart Jungle.com
Food Storage Inventory
Original Pin
Original Link
Goals Chart
Original Link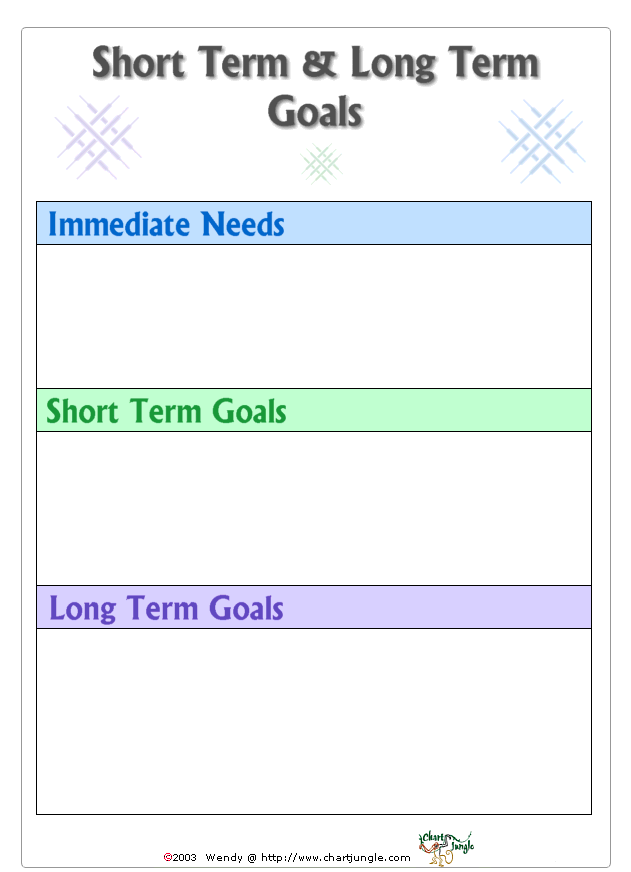 This site has TONS of choices, but these were my favorites off of her site. First is the food storage inventory. I have been wanting a way to keep track of what we have bought and how close I am to my goals. We buy Shelf Reliance (highly recommend) so when I do my monthly order, this will make it really easy for me to figure out what we still need. The second is the goals chart that I want to use in a variety of places!