It is Friday again....so here is my run down of the my favorite news articles. Hmm...this one was a bit harder...kind of a slow news week to me.
5. This one makes it on here because I am sick of hearing about it....Lance Armstrong meeting with Oprah. My big thing with Lance Armstrong is that I heard about it like everyday leading up to the interview...Oprah has got to be loving the free advertising...and I just got sick of it!
http://abcnews.go.com/US/lance-armstrong-lied-oprah-cover-crimes-investigators/story?id=18245484
4. Again, sick of hearing about it. The Notre Dame football player (Manti Te'o) needs privacy at this time, but everyone needs to just leave him alone--I would be embarrassed and just because we don't know the whole story is not that big of a deal---it is none of our business.
http://abcnews.go.com/US/notre-dame-football-star-manti-teo-dead-girlfriend/story?id=18232374
3. This was just cool....apparently NASA sent the Mona Lisa via a laser to the moon. To a certain extent, this might not sound like a big deal....but just think about how cool it would be to send images that well through space! The technology that we have now just blows my mind.
http://cosmiclog.nbcnews.com/_news/2013/01/17/16570676-one-to-beam-up-nasa-uses-a-laser-to-send-mona-lisa-to-the-moon?lite
2. What is interesting to me this week is this Algerian stand-off...the situation is so fluid nobody knows exactly what to report. 24/7 news coverage is ok in the West, but good luck with that in Africa.
http://worldnews.nbcnews.com/_news/2013/01/18/16580687-1-american-killed-2-escape-in-algeria-hostage-crisis-us-officials-say-militants-offer-to-trade-2-others-for-blind-sheik?lite
1. TSA removes full body scanners that don't have privacy blockers. Makes me happy. I have written my Congressman about this and have avoided them like the plague when I fly. They will still have some but they have a more generic view of the body on the screen which I think I can live with.
http://www.cnn.com/2013/01/18/travel/tsa-body-scanners/index.html?hpt=hp_t1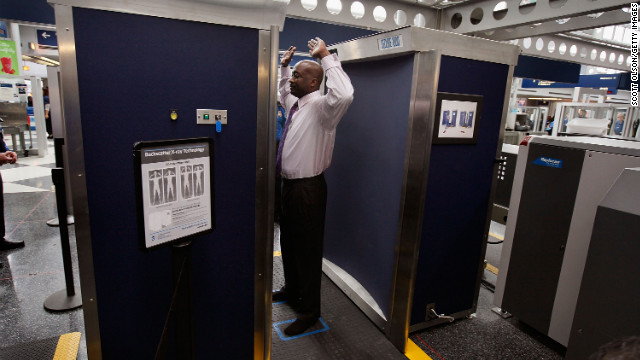 YAY no more :)