So with today being Veterans Day--I am doing a lesson plan with the soldiers today, last Friday, and this coming Wednesday (the days I have class). I found a couple of things to do with the class...I wanted it to be a mini-lesson type of feel because we are in the middle of units right now. So we are reading: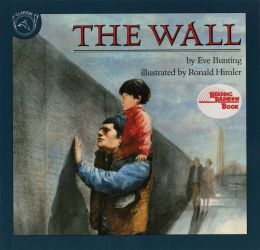 Picture courtesy of barnesandnoble.com
I love this book because even though it is a children's story and high schoolers might go eh....but they seem to enjoy the sweetness of the story and I like that it doesn't feel like it was written for 6 year olds and it doesn't talk down to them.
We also watched a couple of videos. Today's
CNN Student News
was very appropriate I thought and teenage related. And
ABC News from last Thursday
was good...but I didn't watch the follow-up on Friday yet so I can't recommend that one. But I loved how both of these videos focus on not only the sacrifice of the veterans but their families--and that is what I really wanted to hit home for my kids.
What did you do today with your students?